Straight blades are the standard for louver blades. In this Condenser, we take a closer look at these blades and what they can do.
Whether stationary or adjustable, straight blades provide a basic level of rainfall protection. Their focus is air performance. In HVAC, straight blades are often referred to as "J-blades" because they closely resemble the letter J when a drain trough is attached to the face side of the blade. Like all stationary louver blades, straight blades will typically sit at an angle in the louver's frame.
Louvers employ angled blades to deflect rainwater and prevent it from infiltrating the louver. As rainfall hits the louver, the droplets will slide off the blade before they can reach the interior space beyond the louver. A greater incline angle can better reject water, but it may also impact the louver's air performance. Straight blades are a versatile blade type. Sunscreens employ inverted straight blades to block sunlight. Architectural louvers use straight blades to create clean lines across a building's surface.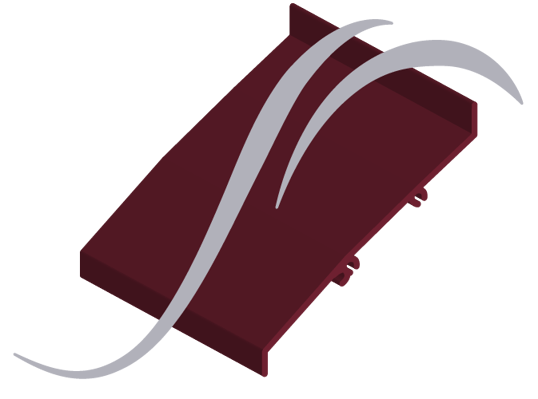 The focus of straight blades is air performance. By default, the straight blade profile is smooth and featureless. Blade features like catches can prevent water from infiltrating the louver, but they will also hinder airflow. A smooth profile allows air to pass over the blade with minimal drag. Louvers with straight blades are typically used for applications that require excellent airflow, where exposure to rainfall isn't a major concern. Straight blades can be equipped with drainable troughs and catches to help the louver drain rainwater out of the louver, but these features will also impact the louver's air performance.
Although they are versatile, straight blades aren't always the best choice. Your building may need something built for against severe weather. Consider the application when deciding on the right louver. Know what you need the louver to do. Read the submittals of prospective louvers to understand how they operate, then determine which louvers will work best for your needs.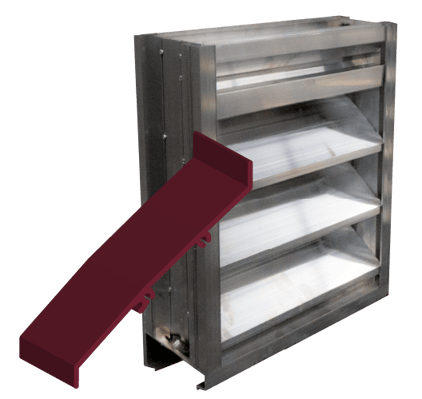 For more on louver components, check out these Newsstand articles:
Need louvers? At Arrow United Industries, we build stationary louvers for a wide variety of applications. Choose excellence, experience, and versatility. Contact Arrow United today, and let's work together on your next project.
MCDLG is Here to Help!
Need help with your next project? Or do you have a specific question about your current projects? Talk to MCDLG! We will bring our 50+ years of experience to the table. MCDLG is here to help you.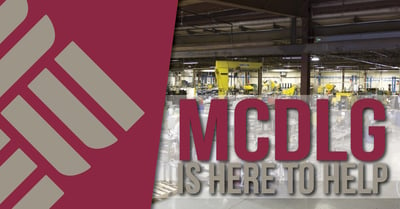 From continuing education to equipment considerations, all the way to top-quality finished products, and to post-sales support. We assist our customers every step of the way. Interested? Read our article on all the ways we can help you: MCDLG is Here to Help!
Need help right away? Contact MCDLG today. We are ready to help you.