In this article, MCDLG President Ken Wahlers looks back on 2019 and all the things we've achieved this year. We look forward to what's in store in 2020.
Hello everyone,
This is Ken Wahlers, president of the Mestek Commercial Damper and Louver Group. I would like to start this update by thanking our employees and customers for their hard work and dedication over the past year. Everyone owned their role and dedicated themselves to performing to a high standard. We would not be strong today without you. I appreciate your efforts, whether you are in manufacturing, engineering, sales, marketing, customer service or operations. To our customers: thank you for representing our product, promoting and pursuing those projects. You are all part of the MCDLG family. We value each one of you.
When I look back at 2019, it has certainly been a year of change. On the product side, we introduced new models in our control damper, life safety damper, and louver product lines. From an operations view, we have revamped departments to better serve our customer and the changing dynamics of our industry. In marketing, we added many new marketing tools including our partnership with ARCAT to provide our full product lines on their SpecWizard program and ongoing developments on our new literature portal. The PDQ portal is designed to give our customers direct access to our latest marketing pieces: pamphlets, brochures, and our new Product Packages.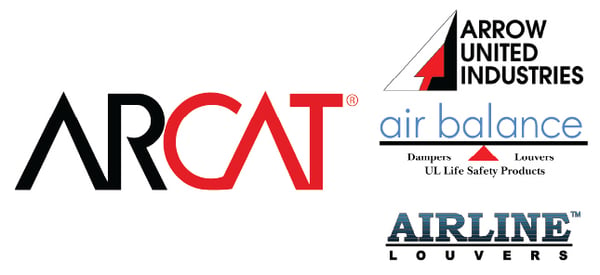 It's not often seen by our customers but supporting our manufacturing efforts is as critical to the operation as anything. That's why we made changes this year, developing new contracts and relationships for suppliers, upgrading data tracking tools for orders, and our continued training of our staff. This year also gave us the opportunity to sit with our union employees. We have successfully ratified a new five-year contract that benefits everyone in our organization.
We are excited about 2020 and our future. We have worked through many initiatives across all areas of our division in 2018 and 2019. In that time, we have built a firm foundation for improvement and change in 2020 and further. We have many new louvers in testing and certification review currently. We are investing heavily into product design and testing for our life safety damper line. These efforts will give us new and improved performance on our life safety products for 2020. We will move forward with our marketing initiatives and add new initiatives as the needs of our customer's change.
Our sales team is armed with new products, a stellar reputation for quality, and new marketing tools. They are ready to bring our products to many projects and specifications in 2020. In 2019, we made improvements to our main building, including extensive improvements to our roofs, a boiler replacement, and new security upgrades. Some of these building improvement efforts will carry through to 2020.
Although expensive, these improvements are necessary to expand our manufacturing efforts. Overall, I am excited as we move into 2020 to see all our hard work we have done and will continue become the next level of sales.
Lastly, I want to end where I started and give my sincere appreciation to all our employees and business partners who have worked so hard to make MCDLG the premier and quality organization it is today. As we quickly approach this holiday season, I wish you and your families a joyous, merry Christmas and a happy new year!
Thank you,
Kenneth Wahlers
President of the Mestek Commercial Damper and Louver Group (MCDLG)