The title says it all. The Mestek Commercial Damper and Louver Group (MCDLG) is here to help! We provide support for each stage of the purchasing process: from continuing education to meeting project requirements. You can count on us!
From continuing education, to project considerations, all the way to the finished product, and to post-sales support. Let us take a moment and go over some of these options.
For education
MCDLG offers free self-paced courses online through AEC Daily. Our three courses cover the basics of louvers, control dampers, and UL life safety dampers. Each course offers credit towards continuing education requirements. Learn the basics with MCDLG.
Learn the basics of control dampers with our course, An Introduction to Air Control Dampers. This course covers everything you need to know: damper types, what they do in your HVAC system, the function of various component parts, and how to choose the right damper for your application. We also cover the important ratings to consider when choosing control dampers, such as the damper's pressure drop and its air leakage rating.
Life safety dampers are a vital component for your HVAC system. Our UL damper course, Fire & Smoke Protection with Life Safety Dampers, goes over the basic stats, terms, and principles involved in choosing UL-rated dampers for your passive fire protection system. We also cover the tests involved in approving a life safety damper for use in passive fire protection, as well as the various installation types approved by UL. Get a comprehensive guide to UL life safety dampers and receive continuing education credit!
In Louvers for Style and Aesthetic, we discuss how louvers can turn dull facades into works of art. Louvers can be more than ventilation covers, although they play an important role in that respect. Learn the basics of louver construction and the various terms used to describe a louver's performance, like pressure drop and water penetration. We also discuss the aesthetic properties of louvers and how they can enhance a project's overall style. Complete the course at your own pace online and earn learning units from AIA.

Would you rather take a traditional approach to learning? Consider scheduling a webinar with an industry expert from MCDLG. All of our courses provide continuing education credits for a variety of institutions, including ASHRAE's PDUs and AIA's LUs. Learn the basics of UL dampers and earn credit, at your own pace.
Visit the MCDLG course page on AECDaily.com today!
For meeting requirements
When planning a project, you need solutions that meet all your requirements. Each louver and damper will have a long list of standards, codes, measurements, and data points to consider. MCDLG can help. Here are a few things we do for our customers.
At MCDLG, our brands build their products from the ground up. Every louver and damper is made to order. This allows us to build the damper or louver to fit into your system, and not the other way around. Our brands offer products tested in accordance with AMCA's test standards and life safety products rated by UL. And we have plenty of options:
Robust sizing options for louvers and dampers,
Thirty-five standard finishes,
Color matching for a custom finish,
Custom shapes,
Accessories to enhance every product,
And all of this at competitive pricing.
Requirements won't change to fit your louvers and dampers. Let MCDLG help you build HVAC solutions that meet those requirements.
Our engineering team is ready to answer your questions. We've built a lot of louvers and dampers in our 50+ years in the business. We know all the industry codes and requirements for each product line. And we know how to design products for the best performance. For an efficient system, you need louvers and dampers that perform their roles.
As part of our engineering services, we provide custom drawing services for our products. We have a dedicated team of draftsmen at the ready to create the drawings you need for your project. Complete your specifications and submittals with MCDLG's drafting team.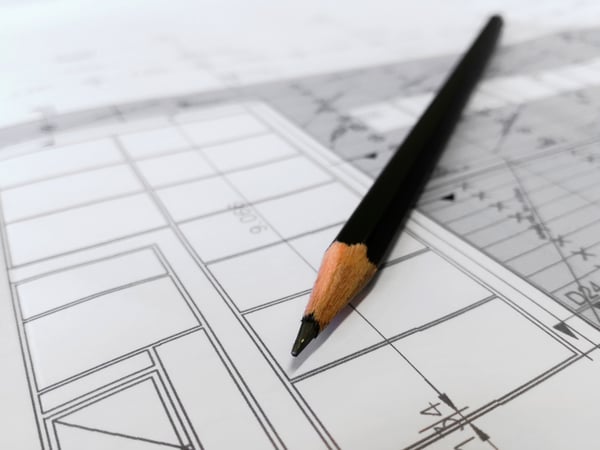 Our drafting team will make sure you have all the drawings you need for your project!
If you have a question about your project, or you need engineering guidance in general, then feel free to contact us. Go to the MCDLG contact page, select "engineering" in the department dropdown, and tell us what you need. We are ready to help!
For our customers
MCDLG provides support for our customers. If you have any questions about a product, or you just need some help, then you can always contact us online through our contact page. Visit our Contact page, specify the brand of the product, and then tell us what you need under "How can we help you?". We respond to all inquiries within one business day.
We provide all the services above to our customers: sales consultations, specification review, engineering support, custom drawings, and any literature needs. As a customer of MCDLG brands: you name it, you got it.
Visit us online at MCDLG-HVAC.com. Contact us if you have any questions. We are the Mestek Commercial Damper and Louver Group and we're here to help.