The title says it all. The Mestek Commercial Damper and Louver Group (MCDLG) is here to help! We provide support for each stage of the purchasing process: from specifications to meeting project requirements. You can count on us!
From specifications, to considerations, all the way to the finished product, and to post-sales support. Let us take a moment and go over some of these options.
For specifying
Specifications are a hassle. A lot of work goes in to writing specs for your project. You have to make sure you meet every requirement to the letter. They're important, but they take a lot of time to create. MCDLG can help. Here is a useful spec writing tool for specifying our louver products, offered through our partnership with ARCAT.
Three of our brands are currently featured on ARCAT.com. You can search louvers for each brand and get the most up-to-date information for your specifications. Click on a product to visit our websites or click "SPECS" to download a full specification sheet for all louver products.
To get started, visit the links below for Arrow United Industries, Air Balance, and Airline Louvers.

But why write out the louvers section on your own? You can automatically generate a CSI 3-part spec with ARCAT's SpecWizard. Choose the louvers you want from a list of categories, adjust the details of each louver to fit your requirements, then export your selections into a fully formatted spec document. The ARCAT SpecWizard does all the busy work for you. Browse our pages on ARCAT, scroll down to the little magic wand icon, then select "Launch Specwizard". Start building specs in no time!
Do you already have a specification document ready to go? Maybe it could use a once over, just to be sure it will work? You don't want to start up a project with out-of-date specs. Let MCDLG review your specifications, free of charge. Our sales team are experts on specifying HVAC equipment. We will make sure your document is free of errors, inconsistencies, and out-of-date references.
It's okay if you specify other manufacturers in your project. We want to make sure you have all the details just right. Visit our contact page, select "sales" in the department dropdown and then tell us what you need in "How can we help you?".
Tell us about your specification documents and what you want us to do. We will gladly help!
For meeting requirements
When planning a project, you need solutions that meet all your requirements. Each louver and damper will have a long list of standards, codes, measurements, and data points to consider. MCDLG can help. Here are a few things we do for our customers.
At MCDLG, our brands build their products from the ground up. Every louver and damper is made to order. This allows us to build the damper or louver to fit into your system, and not the other way around. Our brands offer products tested in accordance with AMCA's test standards and life safety products rated by UL. And we have plenty of options:
Robust sizing options for louvers and dampers,
Thirty-five standard finishes,
Color matching for a custom finish,
Custom shapes,
Accessories to enhance every product,
And all of this at competitive pricing.
Requirements won't change to fit your louvers and dampers. Let MCDLG help you build HVAC solutions that meet those requirements.
Our engineering team is ready to answer your questions. We've built a lot of louvers and dampers in our 50+ years in the business. We know all the industry codes and requirements for each product line. And we know how to design products for the best performance. For an efficient system, you need louvers and dampers that perform their roles.
As part of our engineering services, we provide custom drawing services for our products. We have a dedicated team of draftsmen at the ready to create the drawings you need for your project. Complete your specifications and submittals with MCDLG's drafting team.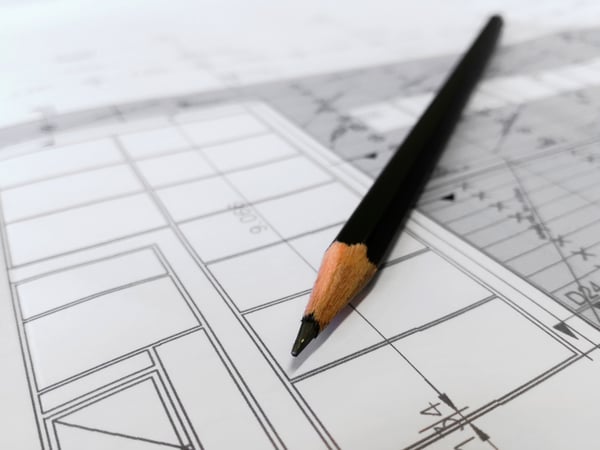 Our drafting team will make sure you have all the drawings you need for your project!
If you have a question about your project, or you need engineering guidance in general, then feel free to contact us. Go to the MCDLG contact page, select "engineering" in the department dropdown, and tell us what you need. We are ready to help!
For our customers
MCDLG provides support for our customers. If you have any questions about a product, or you just need some help, then you can always contact us online through our contact page. Visit our Contact page, specify the brand of the product, and then tell us what you need under "How can we help you?". We respond to all inquiries within one business day.
We provide all the services above to our customers: sales consultations, specification review, engineering support, custom drawings, and any literature needs. As a customer of MCDLG brands: you name it, you got it.
Visit us online at MCDLG-HVAC.com. Contact us if you have any questions. We are the Mestek Commercial Damper and Louver Group and we're here to help.