In this Condenser article, we look at the pin-lock axle. This unique design keeps the blade locked tight to the axle. Learn more with this quick read on the MCDLG Newsstand.
Adjustable blades rotate along a central axle, commonly known as the blade shaft. When an actuator moves to open or close a unit, it will rotate the blade shaft clockwise or counterclockwise. The blade rotates with the shaft. Standard blade shafts are secured at the center of the blade with fasteners. These fasteners must remain tight to keep the shaft secured. However, the fasteners can loosen or wear down over time, causing the shaft to slip inside the blade.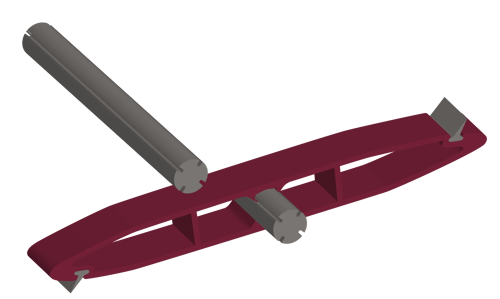 Blade slippage occurs when the shaft isn't properly secured to the blade. The actuator will rotate the blade shaft, but the blades may not fully rotate with the action. If the shaft comes free, the blades will stay frozen when shaft rotates.
Diagnosing blade slippage requires direct access to the damper. You need to see that the blades aren't moving. Most position indication switches will only tell you the position of the shaft because it is assumed that the blade is secured to the shaft. If your damper doesn't open when it's needed, it may damage your HVAC system.
The pin-lock shaft is designed to prevent slippage. Pin-lock shafts have grooves that run the full length of the shaft, so that the resulting shape looks like a large "X". Louvers and dampers with pin-lock shafts have teeth running along the inside of the blade, which fit inside the grooves on the shaft. These teeth create an interlock between the blade and shaft. There are no fasteners to maintain. The pin-lock shaft is always secured to the blade and stays secured throughout the life of the unit. Consider using control dampers with pin-lock shafts and minimize the risk of blade slippage.
For more on dampers, check out these Newsstand articles:

Continuing Education and MCDLG
Brush up on control dampers with a free continuing education course! "An Introduction to Air Control Dampers" covers the basics: damper types, important stats, air flow principles, and more.
Complete the course at your own pace online and earn continuing education credit from AIA, ASHRAE, and many other industry institutions. Meet your CE requirements with MCDLG!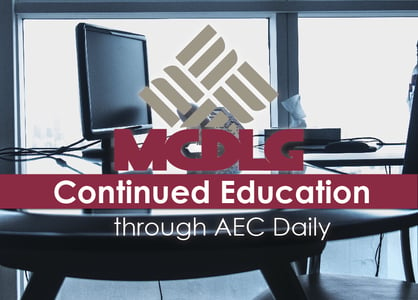 Need help with a current project? MCDLG is here to help. We have over 50 years in the HVAC industry, building louvers and dampers for all sorts of applications. Contact us online and let us answer your questions. Let us put our experience to work for you.