MCDLG brands have 50+ years in HVAC. Each of our brands has a story, like inventing the curtain fire damper. In this article, we wanted to share those stories with you.

The Mestek Commercial Damper and Louver Group (MCDLG) is a group of top-tier HVAC brands who provide louvers and dampers for the HVAC industry. In May of 2011, we began operating out of our current offices in Wyalusing, Pennsylvania as the Mestek Damper and Louver Group. We had the name for a while before that, but 2011 was when we really started using it. With support from Mestek Incorporated, our parent company, MCDLG expanded our operations across the country. For the first time, our louvers and dampers were being installed in buildings along the West Coast.
While the MCDLG collective may be new to the HVAC scene, our brands have been around this industry for a long time. Our brands are Arrow United Industries, Air Balance, Cesco Products, and Louvers & Dampers. We are also partnered with Airline Louvers. These five brands represent over 50 years in the HVAC industry.
Some of our brands may be younger than others, but each has a history of distinction and excellence. And today, we would like to share that history. We will start with Arrow United Industries, our premiere brand for industrial HVAC and control damper applications.
Arrow United Industries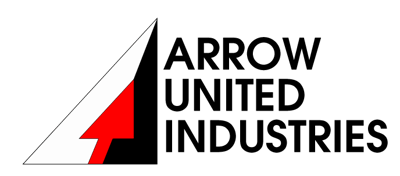 It started in 1959 with the Arrow Louver and Damper Company. Back then, we sold louvers and dampers from our offices in New York City. Business was good. The construction industry was booming. New projects needed the right equipment to complete their HVAC systems. In 1969, we moved out to Pennsylvania. Our affiliates had purchased a larger space in Wyalusing with a new idea. Arrow Louver and Damper Company was going to become Arrow United Industries. We weren't just selling louvers and dampers anymore; we were going to start building them.
In that moment, we began a new course. We were going to build products that matched the needs of our customers. No more stockrooms full of standard sizes and popular blades. We would build it quickly and to the customer's specifications. In this approach, the customer's needs came first.
On July 7, 1979, seven employees started production on Arrow United-brand louvers and dampers. We've expanded a bit more since then, adding space for new equipment and new people, but our goal has always been the same. Excellence, experience, and versatility. Arrow United Industries offers a versatile line of excellent products, built to meet requirements, and designed with 50+ years of experience in HVAC.
Air Balance

Air Balance started out in Philadelphia in 1958. At the time, we built louvers and dampers for the construction industry. But our specialty, our claim to fame, was our fire dampers. We served the industry by providing HVAC products for every part of the building. As the industry advanced, our products improved to meet new requirements.
In 1964, Air Balance invented the curtain blade fire damper. This was a new option for fire safety. This fire damper could close off an opening at the first signs of fire, just like a standard fire damper. But instead of rotating blades, this damper used a curtain made from interlocking blades to close off the opening. Curtain blade fire dampers were just as effective at protecting barrier penetrations at a more affordable price. Now, the curtain blade fire damper is an industry standard for passive fire protection.
Mestek Incorporated purchased Air Balance in 1977. We became part of MCDLG during its formation in 2011. Ever since our founding, we have provided a balanced approach to HVAC and life safety. Today, with our fellow brands at MCDLG, we offer a wide range of louvers, dampers, access doors and other HVAC products to meet your requirements.
Cesco Products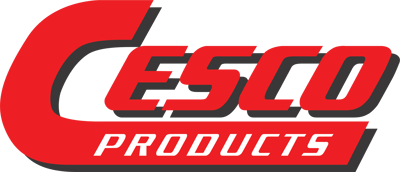 Cesco Products was founded in 1961 by Mr. Clifford E. Sparrow, the C.E.S. of Cesco. Back then, we built high quality louvers and dampers for the HVAC industry, just as we do now. And we were good at it. Over time, Cesco Products developed a name for itself in the industry. And in 1996, we got the attention of Nystrom Building Products. We provided Nystrom with our louvers and dampers, completing their long catalog of building materials.
Four years later, in January of 2000, we moved to Mestek Incorporated to continue selling our high-quality HVAC solutions with a company that knew HVAC. From there, we were part of the MCDLG family. The Cesco Products motto is "a history of distinction". We have over 50 years in the industry and we're proud of our work.
Louvers & Dampers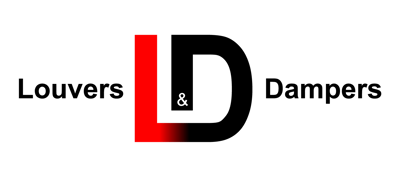 With a name like Louvers & Dampers, there is really only two things you can build. And in 1961, that's what we did. From day one, L&D built louvers and dampers for the HVAC and construction industry. Our full lines of louvers and control dampers were designed to meet any requirement. Every product on our line was built custom for the job, by unionized labor. We take pride in our products and in the people, who build them.
On June 30, 2000, Mestek Incorporated bought Louvers & Dampers. They liked what we do. Ever since, we have done what we always do: build top-quality louvers and dampers in the USA. And with some help from our fellow MCDLG brands, we offer a wide variety of HVAC solutions. All products are still custom built to meet your requirements.
Airline Louvers

Airline Louvers is new to the HVAC scene. We started out as Airline Products, an HVAC brand for Danzer Industries. With Danzer, we sold HVAC products like louvers, life safety dampers, and control dampers for the construction industry. In 2000, we were purchased by Nystrom and we changed our name to Airline Louvers.
We began our new life with a new focus: to make purchasing louvers an easy experience. The louver business was filled with jargon and data points that all seemed like second nature to industry veterans. But to newcomers, and the less-technical fields of construction, the language of louvers was difficult to understand. We decided there had to be a better way.
In 2016, and with help from MCDLG, we set out to make the louver business easier to navigate. We developed educational initiatives to teach newcomers about the finer details of louvers. From important stats to industry terms, we outline everything you need to know in our free continuing education course. We understand that choosing the right louver can seem like a challenging task, but it doesn't have to be. Airline Louvers reaches contractors and architects across the country, to help them decide on the best louvers for their projects. Our mission is still the same. We want to make louvers easy to buy.
MCDLG is here to help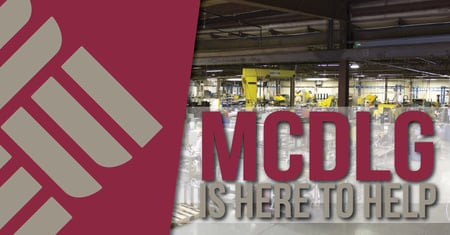 Over the years, the Mestek Commercial Damper and Louver Group has become an HVAC industry leader. We build every product from the ground up to meet your requirements. And each louver and damper comes with a variety of accessories and customization options. And it's all thanks to our premiere HVAC brands.
For a full list of what we do, read our Newsstand article on how MCDLG is here to help!
Here are just a few more things that we do:
Continuing education: Learn the ropes with our self-paced online courses. Earn continuing education credit from AIA, ASHRAE, and other industry institutions. To get started, or to schedule a webinar, visit our campus portal at mcdlg.aecdaily.com
Customer support: Need help with MCDLG products? We help our customers from purchase, to installation, and to post-installation support. Visit our Contact Page and tell us what you need!
Custom built HVAC solutions: Need louvers and dampers for your next project? Choose MCDLG. We build solutions that meet your requirements. Visit our Contact Page today. Let's get started!