In this article, we take a step back and look at another challenging time in history. The best way to know where we're going is to look at where we've been.
Times are tough. Construction has halted across the nation to adhere to mandated guidelines and is just now set to resume. Construction sites have remained untouched for months. New projects in the works have been shelved for better days when work can continue unrestricted. Certain industries have adapted to these changes, closely following posted guidelines for social distancing. Some industries offer off-site services like delivery and contact-less pick up. Other industries have no way to adapt. Nationwide closures and layoffs have led to a rise in unemployment not seen since the Great Depression. There is hope that things will soon return to normal. But people are still afraid.
Many fear that the economic hardships we face will continue, even as local governments lift restrictions and businesses re-open their doors. As national unemployment reaches 14.7%, many people fear that a coming recession could quickly dive further into a global economic depression. They fear the hardships we face will worsen. There is hope. Although the situation is not entirely similar, we can still look to hard times from the past for guidance. How did the US recover from the largest economic disaster of the 20th century? Let's begin by looking at the very beginning.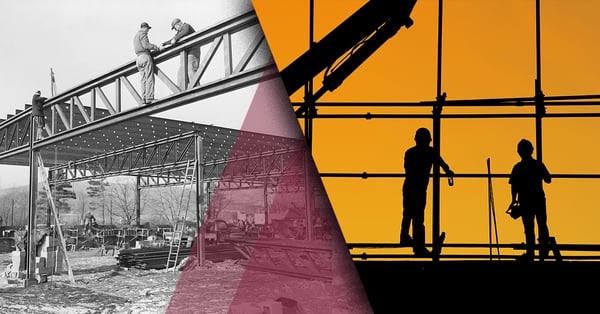 Times are tough now. But if we look to the past, then we can find a way towards recovery.
While the details of the initial collapse are argued by economists and historians, they agree that the Great Depression began with the collapse of the US stock market in October 1929. The beginnings of this collapse were evident in March 1929, when many investors sold their stocks at an alarming rate on the same day. This sell off triggered a mini crash and revealed the shaky foundation of the market.
Experts at the time believed the stock market was no longer an accurate indication of the economy's overall health. They pointed to the declines in industry. As the stock market climbed, steel production had slowed, new construction had lost much of its momentum, and automobiles sales had declined considerably. A downturn in demand met with an overabundant supply. Excesses made products cheaper, while the cost of producing those products remained the same. Despite the efforts of banks to mitigate further loss, investors were beginning to lose faith in the markets as well. The larger market crash would occur in mid-October.
Massive one-day sell offs and stock liquidation led to "Black Thursday", the first of three terrible days for the stock market. Newspapers reported $5 billion dollars in paper losses in one day of trading, though stock tickers of the time were several hours behind the actual value. This massive loss panicked investors, who were already weary about their investment. Sell offs continued into "Black Monday" and "Black Tuesday", leading to a combined loss of 23% of the stock market in those two days alone. The effects of these losses rippled through the economy and the world. As a result, banks and businesses closed their doors. The businesses that stayed open could no longer support their work forces, resulting in mass layoffs.
President Franklin Delano Roosevelt was sworn into office as the depression took its toll on businesses across the country. His goal was to provide relief for businesses owners and employees alike.
Once at 2.9 percent in 1929, unemployment rose in the US to 22.9 percent by 1932. Runs on the bank, in which customers withdrew all their money from their accounts, continued to threaten the US banking industry. By 1933, one fifth of all US banks had failed. In 1934, massive drought gripped the agricultural industry. Soon after, the infamous Dust Bowl swept across the Great Plains and scraped away the vital topsoil from millions of acres of farmland. As the economy worsened, and despite a growing need for grains and vegetables, the crops of many farms were worth less than the price to farm them. Many farmers abandoned their land for better opportunities in the city. The resulting food shortages led to long lines for essentials: bread, milk, and vegetables, to name a few. Newly homeless families took refuge in makeshift houses, collectively known as Hoovervilles. The future was very bleak when Franklin Delano Roosevelt was sworn in as president of the United States. There was no end to the depression in sight.
In his first term, President Roosevelt put forth new programs and regulations to mitigate the damage done by the depression. These programs are often grouped into the singular "New Deal". Part of this initial recovery plan included establishing the Federal Deposit Insurance Corporation (FDIC), which provided insurance on bank deposits. This renewed some trust in the banking system, once customers knew their deposits were safe. The Labor Relations Act (LRA) of 1935 promoted the formation and growth of trade unions, providing important protection for union members.
On May 6, 1935, President Roosevelt issued executive order 7034. This order established the Works Progress Administration (WPA), a program for creating jobs for the growing numbers of unemployed Americans. The WPA immediately set to work on building infrastructure projects across the country. From government buildings to new schools, to sports stadiums, to dams and bridges, the WPA program employed millions to do the work that needed to be done.
In all, the WPA was responsible for 40,000 new buildings and improvements to 85,000 more buildings across the country. Here are just a few examples of the WPA's many projects:
Santa Ana City Hall in Santa Ana, California (Finished in 1935)
Boise High School in Boise, Idaho (Finished in 1936)
Bremerton Public Library in Bremerton, Washington (Finished in 1938)
LaGuardia Airport in Queens, New York (Finished in 1939)
Schenley Park in Pittsburgh, Pennsylvania (Finished in 1939)
The Rubber Bowl Stadium in Akron, Ohio (Finished in 1940)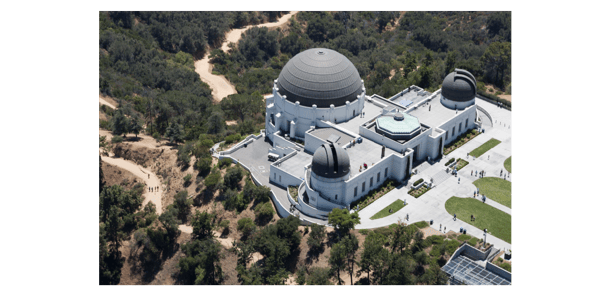 The Griffith Observatory in Los Angeles was another WPA project. The observatory was completed in 1935 and still accepts visitors today. Admission has always been free.
Many of these buildings are still in use today. The WPA's programs were deemed an overwhelming success. They improved America's infrastructure in many ways, but the primary goal had also been achieved. Americans regained their confidence.
On June 6, 1940, the WPA had changed its priorities. Work began on airports and military airfields, housing projects for military personnel, and improvements to naval yards. As President Roosevelt stated in his fireside chat the previous week, the US needed to prepare for a coming storm on the horizon. The WPA and its workers would go on to serve the looming war efforts until late 1942. By then, US unemployment had reached near zero as millions of men and women either joined the growing war efforts or took positions at private companies. President Roosevelt announced the end of the program on December 4, 1942, and the last WPA project would end on June 30th of 1943.
It is important to understand the many factors that led to economic depression and the methods employed to bring us back. We have many protections in place to prevent another crash, thanks to the programs established during the 1930's. We have no fear of losing our money when a bank closes, because of the Federal Deposit Insurance Corporation. We can now be confident in our investments, as the U.S. Securities and Exchange Commission enforces rules on stock and option trading. These important acts, along with the WPA's many building projects, inspire confidence in American labor. And they were products of the toughest times we have ever faced. When looking back on this time, one thing should be made clear. Recovery did not happen overnight. But our extraordinary efforts in those times were not in vain.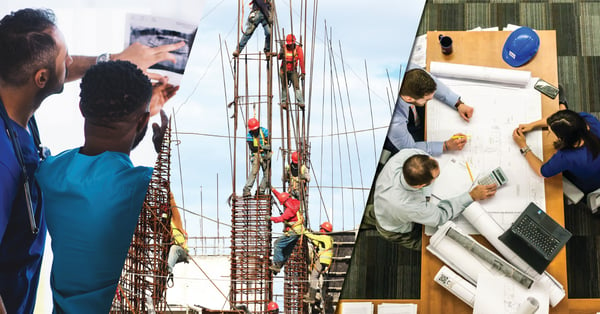 We will face tough times of our own and our recovery won't happen overnight, either. But as projects resume across the country, we can come together as a nation and build new infrastructure. Our buildings will stand the test of time, as did the many projects of the WPA. Generations will look back on our work with pride, knowing that we weathered the coming storm. These tough times will create adversity, but they will also create something new, something to be proud of.
MCDLG is here to help!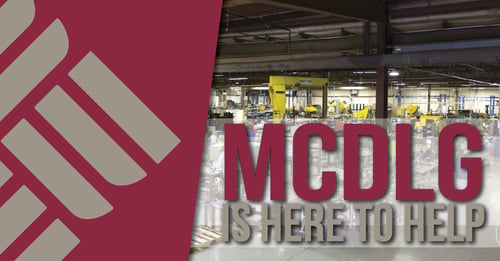 Do you need help with an upcoming project? MCDLG is here to help! Read our Newsstand article on what we do to help customers and HVAC professionals: MCDLG is Here to Help!
Here are just a few things that we do:
Continuing education: Learn the ropes with our self-paced online courses. Earn continuing education credit from AIA, ASHRAE, and other industry institutions. Visit our campus portal to get started: mcdlg.aecdaily.com
Customer support: At MCDLG, we help our customers from purchase, to installation, and to post-installation support. Visit our Contact Page and tell us what you need!
Custom built HVAC solutions: Need louvers and dampers for your next project? Choose MCDLG. We build solutions that meet your requirements. Visit our Contact Page today. Let's get started!