A heatwave has broken records across the Pacific Northwest, as much as 4 degrees Fahrenheit in some areas. How is weather in your area? Are your prepared for record highs? Is your HVAC system prepared?
Heatwaves are nasty. This weekend, the Pacific Northwest saw a record-breaking heatwave that brought temperatures into the triple digits. The thermometer in Portland, Oregon hit 112°F on Sunday, breaking the city's original record of 108°F. On Sunday, in Eugene, Oregon, trials were canceled for the U.S. track and field team as fans were evacuated from the stadium due to the intense heat. Temperatures in Eugene peaked at 110°F, breaking the original heat record of 108°F. Idaho, Washington state, and Oregon all saw record highs across their states.
This same heat wave crossed our Northern border as well. The village of Lytton watched as their thermometers hit 46.1°C (115°F). This is the hottest temperature ever recorded in Canadian history! Over the weekend, several more Canadian towns have recorded new record highs in their respective cities. This heat wave continues across the US and Canada.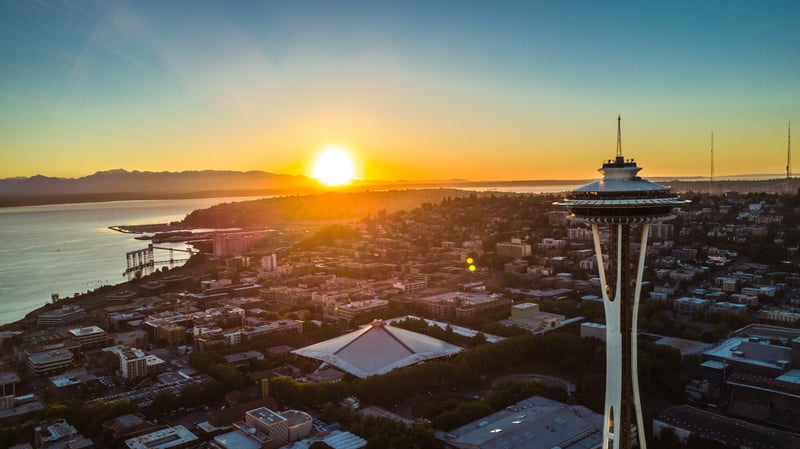 With temperatures on the rise, let us take a moment to appreciate the one thing that keeps us cool: our HVAC systems. HVAC is a vital component to every building and residence. We rarely think about the intricate systems at play when we turn down the thermostat. Air is conditioned at a central unit and passed through networks of ducting to cool off specific zones. These details only occurs to us when the system is underperforming or stops working altogether. It is difficult to concentrate in a sweltering office. And nothing is worse than coming home to a muggy house or apartment. Healthy HVAC systems keep us cool in the summer. Are you ready for the summer months to come? How do you maintain your HVAC system? Tell us in the comments!
In the winter, our HVAC systems keep us warm. Heating is vital when temperatures dip into the freezing range. You need to make sure your heaters and furnaces are in top shape before the snow hits. In the Eastern US, cold fronts can drop temperatures into the negatives. In these situations, a faulty HVAC unit could spell disaster. When there is snow and sleet outside, your HVAC system can become a lifesaver. That is why many residents and building owners tune up their systems before the seasons strike. But what about the rest of the year?
Regular maintenance is important! Building owners will follow a prescribed maintenance schedule to keep their systems in the green. Maintenance can help at home, too. A maintenance schedule keeps your system in pristine condition. Little things, like changing air filter when needed, can go a long way. Keep your HVAC units running at their best before the heat waves and the freezing temperatures.
Stay hydrated this summer and check up on your HVAC system. How do you maintain your HVAC equipment? Do you have any pointers you would like to share? Leave us a comment down below! We want to hear your story!
The MCDLG Newsstand consulted the following article, from AP News, for information on the heatwave: Unprecedented: Northwest heat wave builds, records fall