Louver and damper maintenance is important! In this Condenser article, we explain three quicks steps for proper maintenance and why regular maintenance is important.
It seems like an easy decision, but maintenance is important! Clean louvers and dampers will always operate at their best. You should also establish a regular maintenance schedule to diagnose issues with your equipment and address them quickly. Here are three ways to perform maintenance on your louvers and dampers.
1.) Clean your louvers and dampers!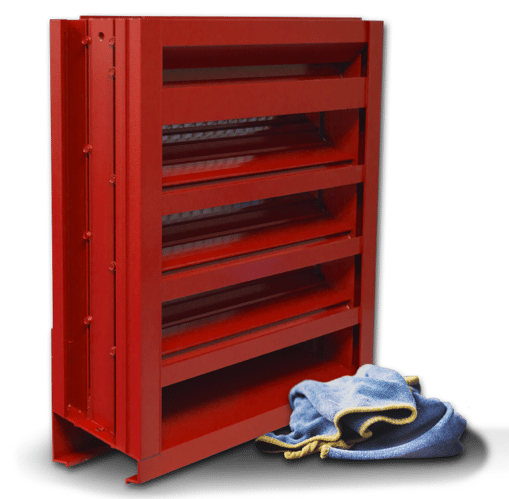 For stationary louvers: Inspect the free area for debris or built-up grime. Remove what you can by hand. It is important to clear up the free area for airflow. Clean the blades with a lint-free cloth. For tougher spots, consider using a 5% detergent-water solution and a soft-bristle brush. The hard bristles could mar the louver's finish. Do not use wire brushes or abrasives on finished louvers. Avoid hard cleaning agents. Check for debris that may block the opening. Always keep the free area clear of obstructions.
For dampers and adjustable blade louvers: Inspect the moving parts for dirt or grit. Remove any debris that would otherwise obstruct the movement of adjustable blades, or any part tied to the adjustable blades like the linkage assembly. Clean and lubricate moving parts to ensure ease of motion. Read our guide on maintaining control dampers for more details on cleaning and lubricating adjustable blade parts.
Ensure your louvers and dampers are doing their best by cleaning them on the regular basis. Avoid damage to moving parts by keeping parts clean and lubricated.
2.) Check for damage!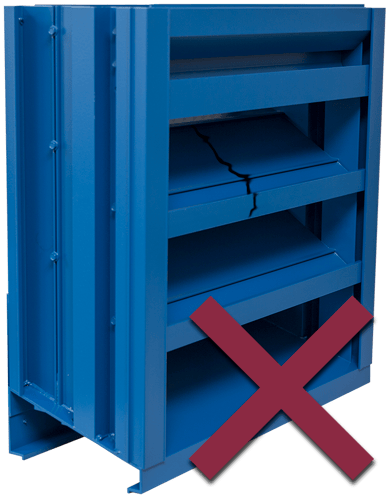 For stationary louvers: Inspect the louver body for signs of surface damage. You can touch up scuffs and scrapes with a rust-resistant spray paint. Structural damage – heavy dents, deep cracking, warping, etc. – may require a full replacement.
For dampers and adjustable blade louvers: Inspect moving parts for signs of damage or wear. Test blade rotation to ensure that they move freely. For a complete test, disconnect the actuator and rotate the blades by hand. Make sure they move freely from the fully open position to fully closed without seizing. Then, reconnect and test the actuator. Observe three or more complete cycles of opening and closing to make sure the actuator is fully operational.
A damaged louver or damper can put excess strain on your entire HVAC system. Be sure to regularly inspect your equipment. Repair and replace equipment as needed.
3.) Replace worn and broken parts!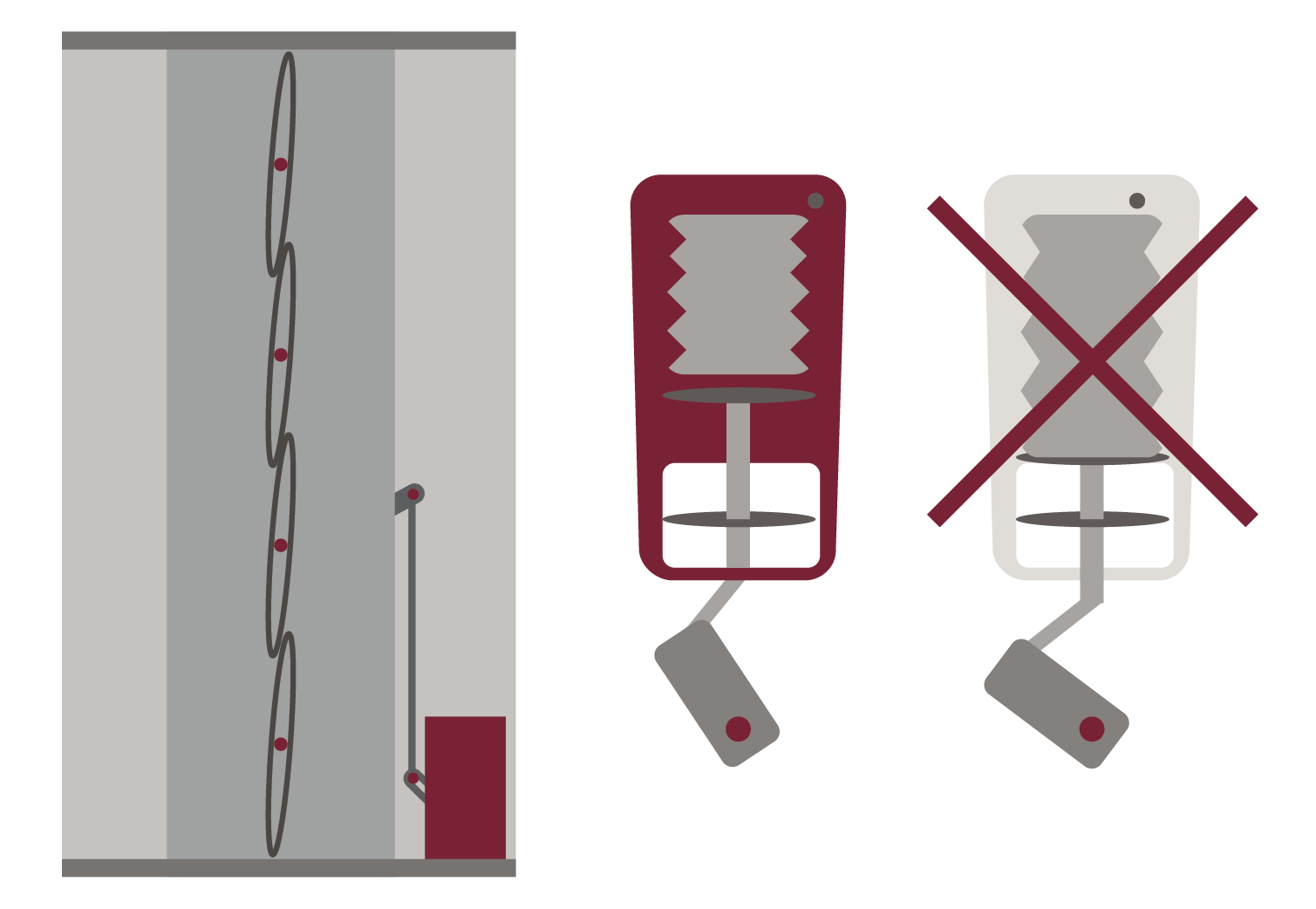 For stationary louvers: You may be able to replace certain components in the field, such as insect screens. But for structural damage, such as twisted blades, you will need to fully replace the louver. Consult the manufacturer for your options.
For dampers and adjustable blade louvers: Certain components, such as bushings and seals, will wear down over time and can be replaced in the field. Replace these parts with components approved by the manufacturer. Test actuators every six months to ensure they are fully operational. Technicians may be able to service electric actuators in the field. You will need to send in damaged actuators or old pneumatic actuators for replacement. Do not operate adjustable louvers or dampers with a worn or damaged actuator.
If you have the means, repair your louvers and dampers in the field. Replace worn parts where you can and order replacements when you need them. Your adjustable louvers and dampers should move smoothly!
These are just three general methods for maintaining your louvers and dampers. Keep your HVAC system running smoothly. Setup a regular maintenance schedule for your louvers and dampers. MCDLG suggests performing maintenance every six months. Always consult the manufacturer and follow their literature for maintaining your equipment.
For more on louvers and dampers, read these Newsstand articles:
Do you keep up with your maintenance schedule? What do you do to maintain your louvers and dampers? Tell us in the Comments section. We want to hear from you!
MCDLG is Here to Help!
MCDLG is here to help! We can help you meet your HVAC requirements, from start to finish.
New to the HVAC industry? Or maybe you need a refresher. Browse the MCDLG Newsstand for explanations on industry terms and stats. Learn the basics of louvers and dampers, and how to choose the right equipment for your next project.
MCDLG also offers continuing education courses through our Campus Portal on AEC Daily! Learn at your own pace through our online courses or schedule a webinar for any course and take a more traditional approach. Learn important HVAC principles and earn continuing education credits from a variety of institutions, including ASHRAE and AIA.
Maybe you have a question regarding a current or future project? MCDLG can help! Visit our contact page and leave us a message. We will gladly help you find what you need, whether its information or custom-built louvers and dampers. Let us put our 50+ years in the industry to work for you.