Efficient airflow is important in HVAC. The 517-518 series control dampers are built for air performance. Learn more in this product spotlight.
Control dampers regulate airflow and direct air to where it's needed. Efficiency is key in HVAC. It is important to keep air moving through your system while using the least amount of power. You need control dampers that can pass air through without dragging down your system. Otherwise, you will be wasting energy to get the required amount of air through the system. In HVAC, we call it pressure drop. The cost of excessive pressure drop can add up over time and put unnecessary strain on your equipment, which only adds more to the price tag.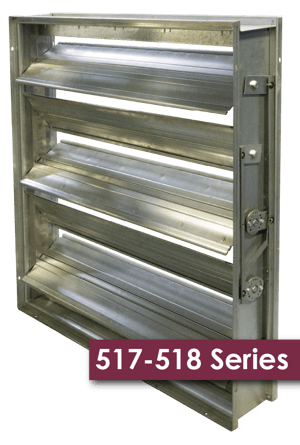 Airfoil blades are a good option for maximizing air efficiency. They have flat and aerodynamic design that resembles the wing of an airplane. This design works well for handling airflow. Air passes over the blade profile with minimal drag. This feature makes the airfoil blade an excellent choice for air performance.
MCDLG offers control dampers with airfoil blades for maintaining efficient airflow. Our 517-518 series dampers are built with airfoil blades and specialized extendible blade shafts. Extend the axle to the right length and then lock it in place by tightening the locking screw. No more field modifications to get the damper to fit. Each blade has vinyl blade seals for a tight closure with minimal leakage. Keep efficient airflow with a tight-closing control damper. The 517-518 series dampers are AMCA rated for air performance and air leakage.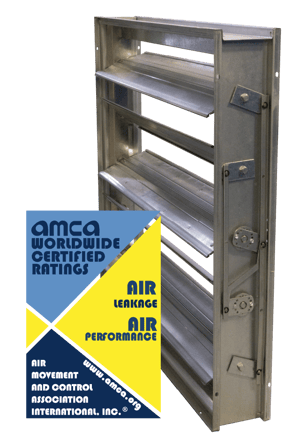 Here is a quick summary of the 517-518 series dampers:
Airfoil blades with vinyl blade seals for maximizing air efficiency and minimizing leakage.
Extendable blade shafts for quick adjustments and easier installation in the field.
AMCA rated for Air Performance and Air Leakage.
Available with parallel or opposed blade action*.
Options include stainless-steel construction, security bars, flange frames, and more.
*Model numbers will be separated between parallel blade and opposed blade action.
Efficient airflow is key when it comes to your HVAC system. Choose dampers built for airflow. Browse our selection of control dampers today with Product Pro. Find what you're looking for, faster.
For the 517-518 series, search for the following model numbers in Product Pro.
Arrow United Industries: 517 (Parallel) / 518 (Opposed)
Air Balance: AC517 (Parallel) / AC518 (Opposed)
Cesco Products: C517 (Parallel) / C518 (Opposed)
Louvers & Dampers: L517 (Parallel) / L518 (Opposed)
For more on control dampers, check out these Newsstand articles:
MCDLG is Here to Help!
MCDLG is here to help you, whether you're a current customer or a newcomer to the HVAC industry. Do you have any questions? Talk to us! We have over 50 years of experience in HVAC. We are here to help you.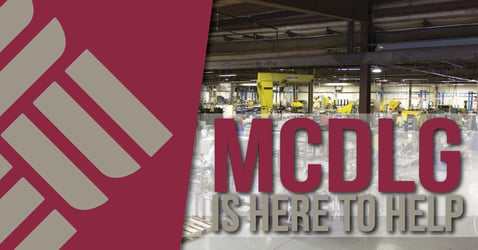 From continuing education to equipment considerations, all the way to providing top-quality finished products, and to post-sales support. We assist our customers every step of the way. Interested? Read our article on all the ways we can help you: MCDLG is Here to Help!
Need help right away? Contact MCDLG today. We are ready to help you.